ASSORTMENT SPREADS
Tomato Carrot Onion
A fresh tasting spread made with dutch oven dried tomatoes, carrots and onion. Light spicy and tastes well with almost everything. To make 150 grams we use 225 grams of tomato, carrot and onion.
Chick pea Natural
A hummus as was ment to be. Without added conservatives but with relatively long shelf live. Fresh tasting as a result of the fresh lemon and with a full taste as a result of the roasted garlic.
Chick pea Sweet pepper
Hummus with a sweet caracter as a result of the roasted sweet red pepper.
Pumpkin Cream cheese
Soft and creamy combination of 50% cream cheese and 50% roasted pumpkin. With an extra of fresh ginger.
Sweet potato Curry madras
Full taste and spicy with original curry madras herbs. No added conservatives and light in salt.
Chick pea Hempseed
A super hummus with hempseeds and hempseeds oil which gives it a nutty taste.
Chocolate Parsnip
A natural sweet parsnip spread with the taste of chocolate.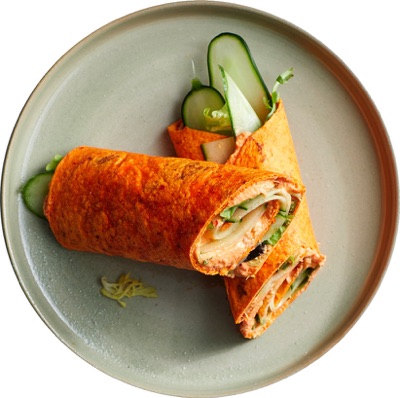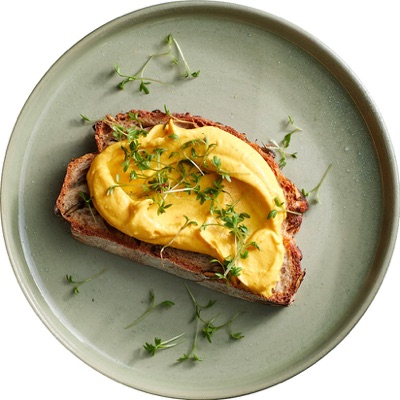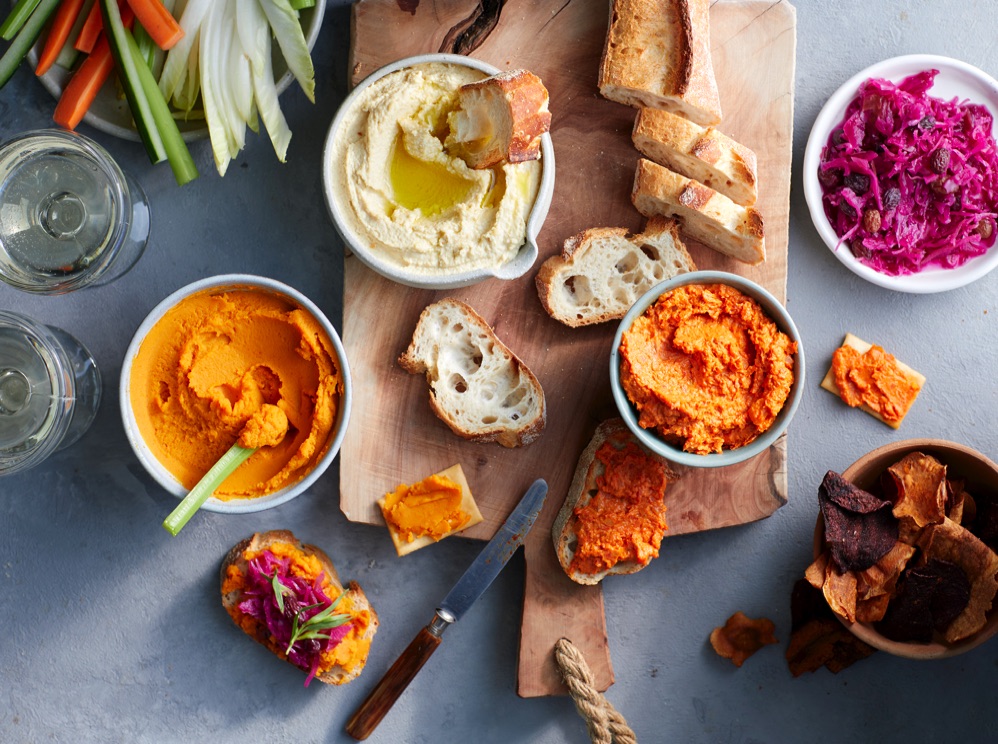 Health comes from within. GOOD food is at the basis for a healthy and energetic body. Vegetables are an essential part of a healthy diet. Eating enough vegetables during diner is difficult for the average consumer.
How nice would it be if it would be made easy to eat vegetables on other moments during the day like at breakfast, lunch or at snack time.
That is exactly where Goodgreens comes in! We make products full of vegetables and without added conservatives for on bread and toast and you can also dip it.
Recipes made by a top chef and manufactured in our own factory near The Hague in the Netherlands.
PRODUCTS FULL OF VEGETABLES, NO ADDED CONSERVATIVES
BREAD AND TOAST SPREAD OR DIP IT